deu6
---
I'm a human thing person. I will die, as we all do. I've wasted my life worrying about every little detail instead of living. I have nothing but my writings now. Please enjoy them to your heart's content.
---
Also, be sure to check out my accounts on ScribbleHub (https://www.scribblehub.com/profile/29162/deu6/) and RoyalRoad (https://www.royalroad.com/profile/180829).
ScribbleHub is my main base of operations, but who knows? Maybe I'll switch over to here.
registered at: Aug 27, 2020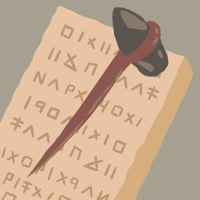 ---